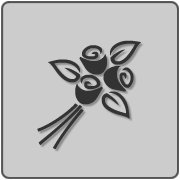 Xunantunich is a secret port available in Chocolatier: Decadence by Design. It is the last port that is opened in the game.
Chocolatier: Decadence by Design
Edit
The player can unlock the port by giving 25 cases of products in each category to Katherine Carpo in Falkland Islands. The port is very important as the final scenario of rescuing Sean Fletcher takes place.
♦ Mayan Ruins: Syd Brichmore can be found here.
♦ Cambria's Place: The player can find Cambria Equivel, who knows the location of Sean. The player must pay the sum of $1,000,000 to rescue him. After rescuing Sean, you can purchase Honduran Cacao from Cambria.
Ad blocker interference detected!
Wikia is a free-to-use site that makes money from advertising. We have a modified experience for viewers using ad blockers

Wikia is not accessible if you've made further modifications. Remove the custom ad blocker rule(s) and the page will load as expected.